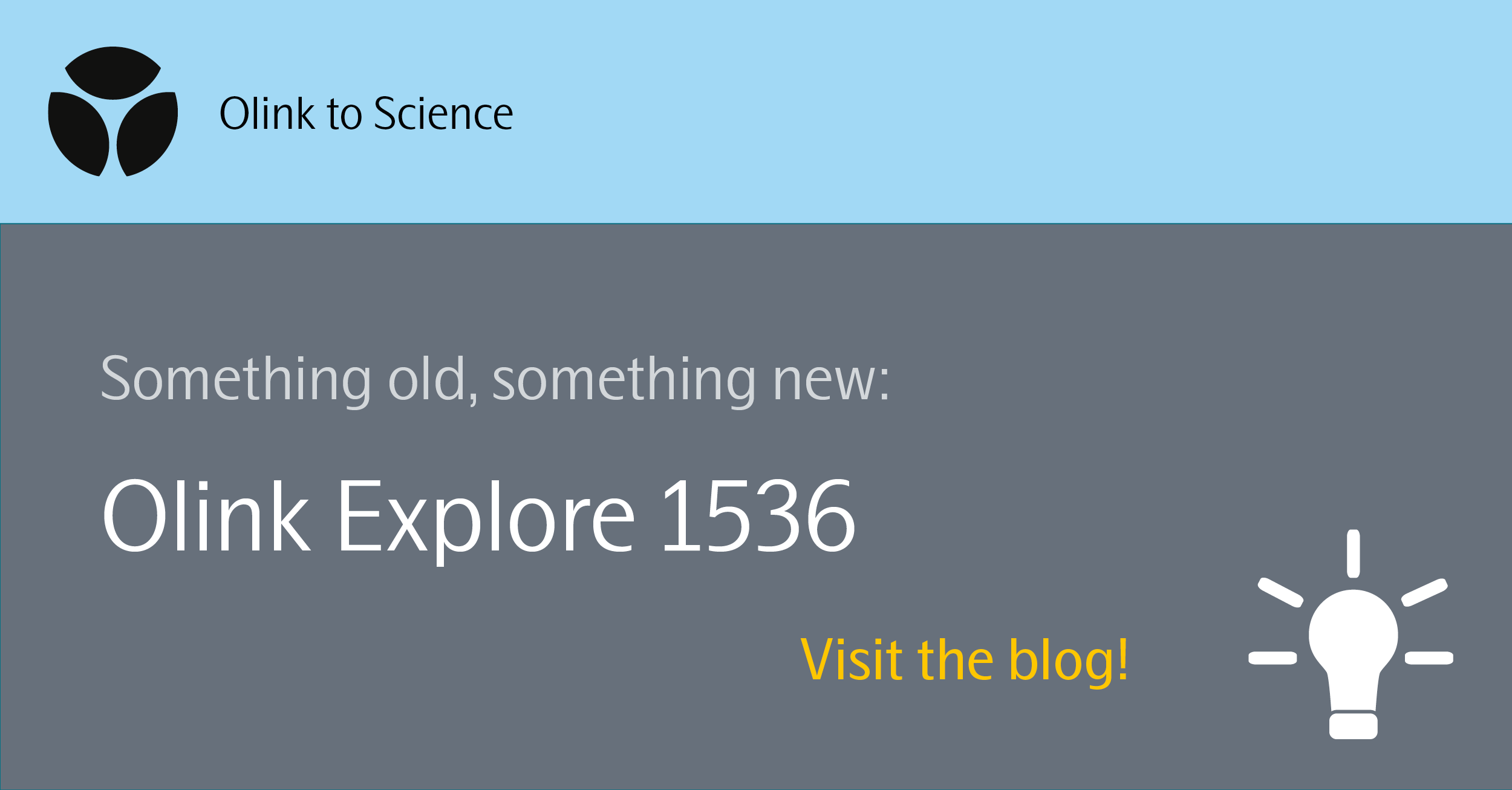 Olink Explore 1536 includes both the proteins you love and the proteins you wished to have. While Olink Explore features many established key protein assays from our other Olink products, we wanted Olink Explore to include novel protein biomarkers from the fast-progressing proteomics research field. This post describes the Olink Explore protein library, as well as highlights a couple of exciting new protein assays.
The Olink Explore 1536 protein library consists of 1472 proteins covering exploratory proteins from blood, secreted proteins, organ-specific proteins, inflammatory proteins and drug target proteins both established and under development.
Of the 349 new proteins assays in Olink Explore, 46 have been added from our customers' 'protein wish lists' (if you have a protein you wish to see as part of a panel, suggest it here: https://www.olink.com/protein-wishlist/). These new protein assays include metabolic and cardiovascular biomarkers, extracellular matrix-related and neurodegenerative proteins, as well as even more organ-specific proteins targeting toxicity, function, and disease.
Of note is the inclusion of 75 cytokines in the Explore library, and 25 of these are interleukins. This makes Olink Explore 1536 one of the largest cytokine panels in protein analysis products. Others cover proteins which span multiple research fields, such as receptor tyrosine kinases (RTKs). As RTKs comprise both a receptor and a ligand, both are included in the 50 RTKs in the Explore protein library.
A key aspect of Olink Explore 1536 is that it contains protein biomarkers covering the entire clinical research pathway, from protein discovery to drug targets.
At least 65 proteins represent analytes in routine clinical diagnostics, and many of the new protein assays are associated with different cancers, such as Prolactin, a marker for pituitary tumors. More than 100 biomarkers represent approved drug or drug targets, both established and novel, and these are also prominent in the oncology research space. For example, CD30, which is expressed by Hodgkin's lymphoma tumor cells is included in the Olink Explore library, as is Factor 9, one of a suite of coagulation factors used to treat Hemophilia.
Overall, Olink Explore 1536 is a smorgasbord of biomarkers forming the foundation of proteomics in different research areas as well as exciting protein biomarkers that have just been discovered. The library is both incredibly diverse and versatile in application, without compromising on specificity and quality which is the mainstay of all our products. This is another step in our goal to accelerate proteomics together.