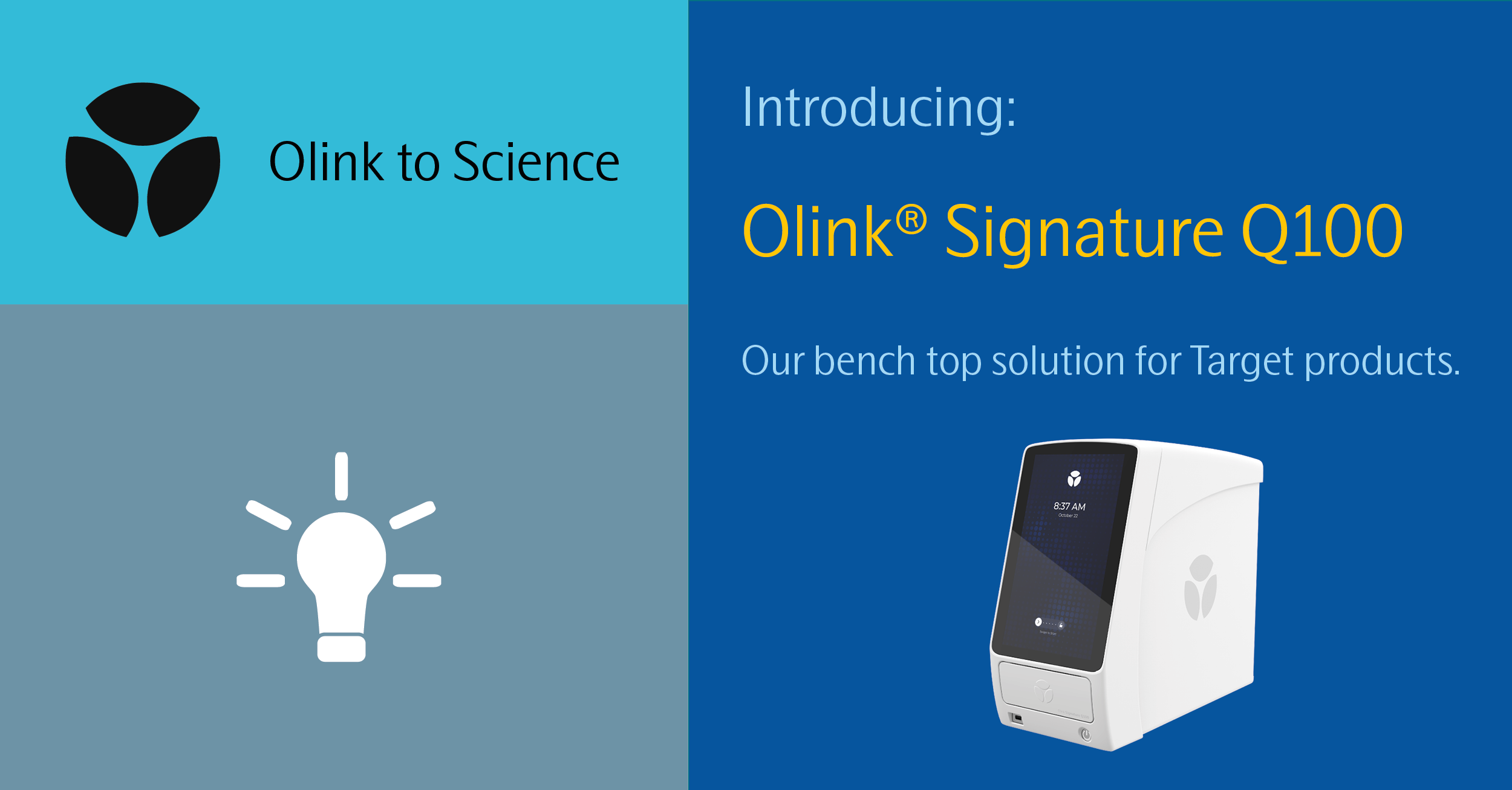 At Olink we strive to always improve our platform and products to make it easier for you, the customer, to conduct your protein biomarker analysis. To this end we have collaborated with Fluidigm to make protein analysis simpler than ever when running our 48- and 96-plex Olink® Target panels, and our Olink® Focus custom-designed panels (up to 24-plex).
Streamlined protein biomarker analysis
The overall objective of this collaboration was to streamline the process by which Olink data is created from our qPCR readout panels and at the same time establish new, data-driven benchmarks for our key performance parameters (specificity, sensitivity, accuracy, and dynamic range) without compromising data quality. We also wanted to make it easier for the user to customize analysis if needed.
The result Is a compact instrument that is easy to install and run and integrates multiple subsystems into a single platform, all controlled through an interactive touchscreen and updated user interface.
Olink Signature Q100: Small on size, big on features
Olink® Signature Q100 delivers on optimization of workflow, resource use, and efficiency.
All aspects of the Signature instrument have been designed with ease of use and utility in mind. It is far more compact than its predecessor, the Fluidigm® Biomark™ HD, allowing you to install multiple instruments to increase your analysis capacity. Fluidigm's integrated fluidic circuit (IFC) chips also give you the opportunity to automate your protein analysis using lab robotic systems. The instrument features integrated system controls, and all that you need to download your data is a USB or working network connection.
Together with our patented PEA technology, Fluidigm microfluidics ensures you don't waste precious sample and saves on costs with miniaturization of reagents using the IFCs. They also speed up the process considerably: hands-on time, as well as time to result, are significantly improved in the Signature Q100 instrument compared to the Biomark HD. The entire analysis workflow, from qPCR to QC, Export, and analysis takes place in the same instrument, and it is easy to change between the three supported types of Olink protein panels.
Watch the webinar to learn more:
Use the link below to view a webinar where you will not only discover how Olink Signature can help you optimize your protein analysis but also how Olink Target products compare with other midplex products on the market today.