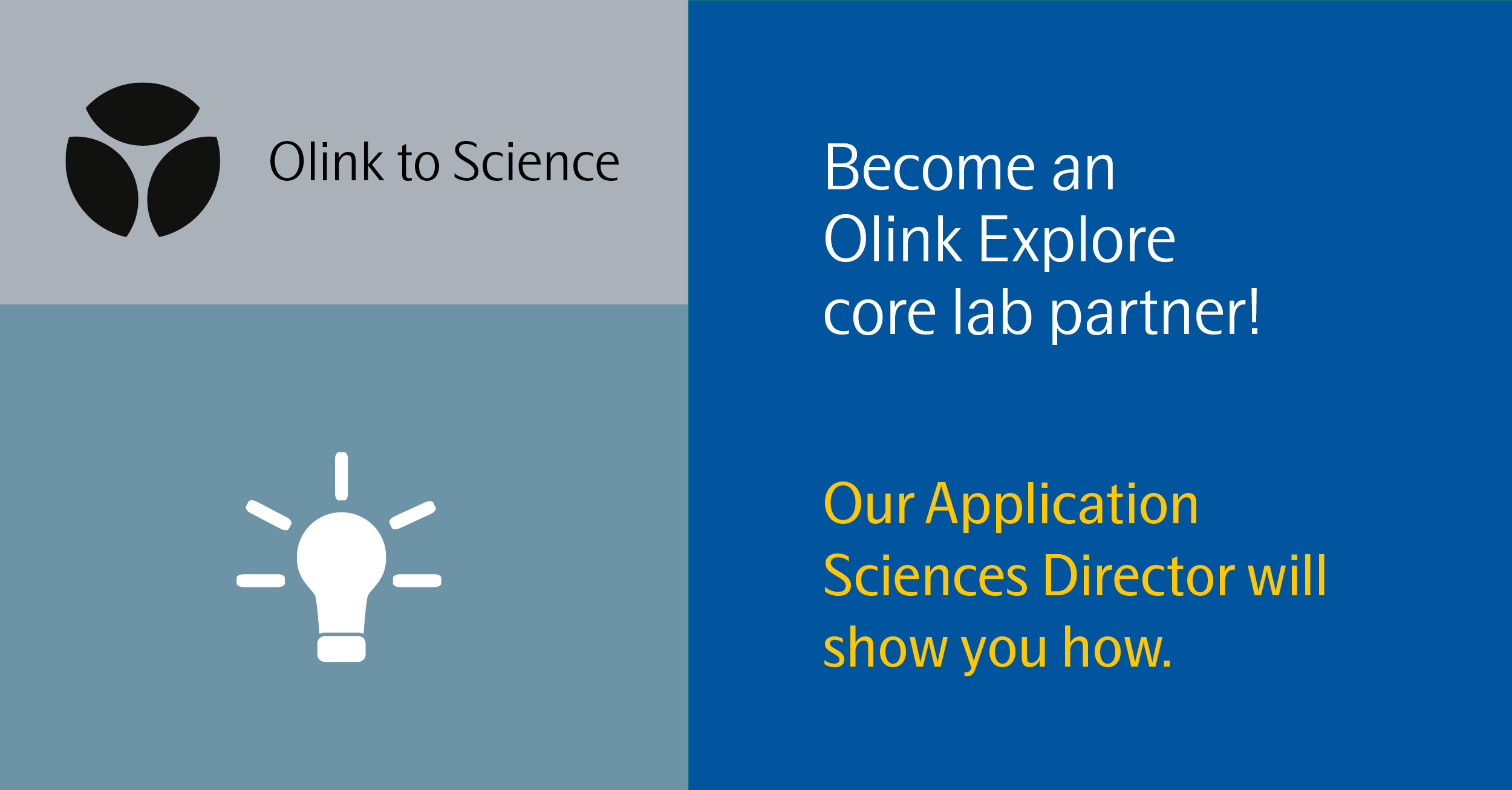 What makes for a successful Olink explore core lab partner? What type of training is involved, and how do the FAS team support and help core labs not just as they begin their core lab journey, but throughout their time as an Olink core lab partner? The following interview with Philippa Pettingill of the FAS team aims to answer such questions and more.
What are your priorities when commencing training a new core lab?
Several important things make a core lab successful. Firstly, they should be passionate about and have a strong interest in proteomic biomarker analyses. The most successful Olink core labs today have a strong interest in protein biomarkers and are running Olink projects for their research projects, in addition to offering their services to their local scientific communities. Secondly, the core lab must have access to all of the necessary equipment in our workflow. But most importantly, to successfully manage large-scale proteomic studies, the operators performing the analysis should be competent in handling clinical samples and pipetting and handling small volumes (<10µl), have a systematic and methodological work process, and have excellent record-keeping!
Can you briefly describe the overall training process?
While Olink takes care of and supports their core labs throughout the core lab's journey, the overall aim of training is to make that core lab function as independently as possible. The training process is summarized below:
Pre-discussions – To begin, Olink will engage in pre-discussions with the core lab to share details of the Olink EXPLORE training procedure, including the necessary instrumentation required for the protocol. We then work with them to make an order for any missing equipment.
Training and preparation - Once all instrumentation has been ordered, Olink will provide the core lab with details on how the lab should be set up as well as share instructions on how the instruments should be prepared according to the Olink Installation Guidelines.
Vendor installation – The external instrument vendors will visit the core lab and train the customers on the instruments, as well as install all Olink protocols on the machines according to the Olink Installation Guidelines. After testing that these protocols are working properly, the instruments will be signed off as being certified and set-up according to our SOP's.
Olink training – This takes a total of 3 days and consists of both theoretical sessions and practical sessions. The theoretical sessions cover an introduction to the technology, a step-by-step run-through of the protocol, data analysis, and quality control, and a session on study design. The practical session covers running an EXPLORE kit from the beginning (setting up your sample plates) to the end of the protocol (read out from the NGS platform). You will be joined on-site by your FAS throughout this period. This is a great opportunity to ask questions!
Follow Up– After training, operators must pass a theory test to become certified. Your FAS will continue to offer help and support for the QC of your first 10 runs, to ensure you feel confident in carrying out the protocol as well as the data analysis process.
Were core labs surprised by any aspect of the onboarding process or how it would go?
With the COVID-pandemic disrupting normal day-to-day routines Olink has had to change the way we perform some of our training. Unfortunately, this has meant that the training for our Target 96 and Target 48 products, which was previously on-site, has moved to 100% virtual training to protect our staff and minimize COVID spread. This has taken some adjusting for both our customers as well as ourselves. Whilst our customers miss the face-to-face interaction, we continue to connect with them frequently during and after training digitally– and we hope we will have the chance to meet in person again soon!
For EXPLORE, the complex nature of training means that the practical work is still performed in person, and we benefit from the full step-by-step protocol together.
What have you found to be some of the most common difficulties faced by core labs and how do you address these difficulties?
For precision medicine to be effective, we need to scale up and to do this we utilize 3 liquid handlers in our workflow – this can be a lot of new training and information to take in! But Olink has set up processes to ensure smooth onboarding, which includes working with the instrument vendors to set up all instruments ready for Olink's protocols.
However, there are still critical steps in the workflow where attention is required, particularly during manual pipetting and vortexing steps. These are covered in our guidelines and support videos. Your local FAS will also give you "tips and tricks" during the practical training, to avoid any unnecessary errors.
In what other ways do you support core labs throughout their life cycle?
As part of the training process, the local FAS will perform joint data QC of the first 10 runs with you, to ensure that you are comfortable enough to carry out the data QC process independently. If you experience issues with the data or need a second pair of eyes, your local FAS will provide continued support and troubleshooting advice.
Olink also provides a plethora of additional materials to help you streamline the study design and data analysis processes. These include access to our Data Science team, access to many study materials such as guidelines for working with alternative matrices and buffers, and application tools to assist with power calculations and aid statistical analysis such as Olink Insight and Olink Analyze. On top of this, once certified we will promote your facility on our website and can assist in other marketing ventures, such as organizing local seminars.
If you and your lab are considering becoming an Explore core lab, reach out to our support team: support@olink.com.