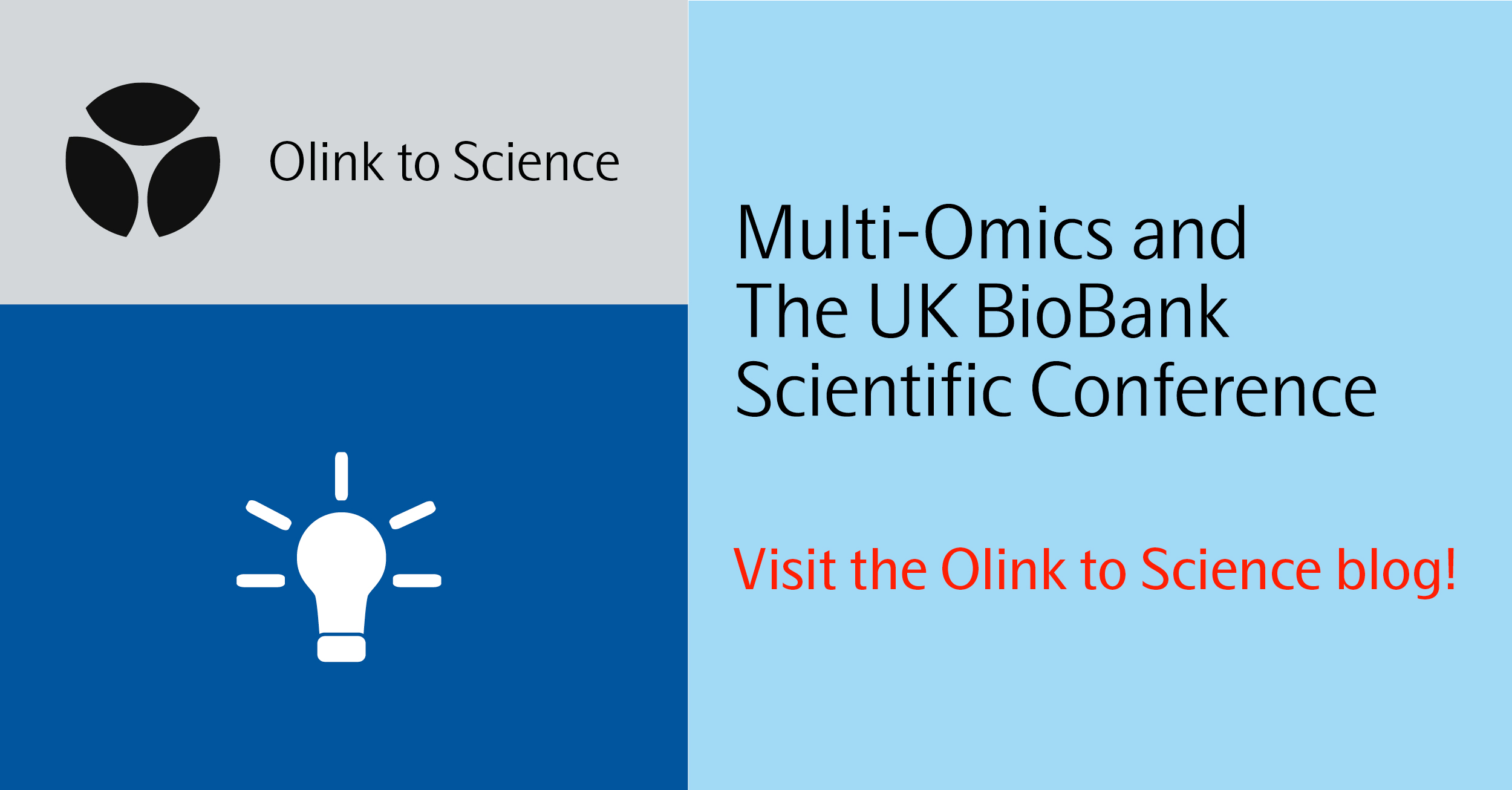 Earlier this year, the UK BioBank held a scientific conference that was recorded and is now available online. This conference comprised of three sessions: I) Enabling COVID-19 Research, II) Democratizing Access, and III) Multi-omics in the UK Biobank. The full schedule, biographies of speakers, and relevant YouTube recordings are available on the UK Biobank website .
Proteomics at Population Scale
Dr. Whelan is the Associate Director and Head of Translational Genetics at Biogen, and is in charge of discovering novel drug targets and biomarkers for neurogenetic disorders.
In his fifteen-minute talk, he makes the case for proteomics 'laying alongside genomics and transcriptomics as a technology that can be applied at population scale' due to recent advances in unbiased protein discovery methods.
Existing Methods of Proteomics Analysis
Dr. Whelan's talk includes a simplified overview of proteomics, from single-plex proteomics (traditional immunoassays) that are highly sensitive and specific, to multiplexed proteomics, specifically Mass Spectrometry-based proteomics methods, which are unbiased and versatile. However, single-plex proteomics methods are less useful for biomarker discovery or patient stratification, whereas mass spectrometry methods require relatively large sample volumes, "sometimes miss low-expressing proteins such as inflammatory cytokines," and are "also difficult to scale up to very large dataset like the UK Biobank", according to Dr. Whelan.
He then speaks about affinity-based multiplex proteomics, looking at 100's or 1000's of protein targets, such as Olink's products. As the libraries are pre-selected, they are not fully unbiased, do not require large amounts of sample, and "perhaps most importantly are able to scale to large datasets like the UK Biobank". He also comments "The UK Biobank is unrivaled in the sheer breadth and depth of data that's already been collected; it's the perfect dataset in which to employ proteomics at a massive scale."
The Pharma Proteome Project
He states that genetics-guided drug discovery was and still is an important approach in this field. However, the protein targets themselves are excluded from this from genetics-based drug development. While proteomics may "bridge the gap" between disease-associated variants and protein drug targets, Dr. Whelan points out that proteomics methods thus far remain expensive.
Yet it is important to address the potential of proteomics, and to this end, the UKB–Pharma Proteomics Project (UKB-PPP) was established. This project is a government, academia, and industry partnership (with industry being represented by 10 major biopharmaceutical companies) to analyze 53,000 samples from the UK Biobank resource. The goal is to facilitate some of the largest biomarker discoveries ever conducted across hundreds of diseases, with an aim to have the data-generation phase completed by the end of 2021.
A few relevant questions
In the Question and Answer section (at minute 55 of the presentation), an excellent question is raised about non-coding variants called trans-pQTLs and their effect upon circulating protein levels, which both the first speaker Dr. Cecilia Lingren (from Oxford University) and Dr. Whelan answer.
Further along (at minute 59) is a question regarding the "key decision points that led you to settle on Olink" over SomaLogic, and Dr. Whelan says "both platforms are just excellent. They're extremely high-quality technologies and that's beyond question."
Yet he continues to remark that while SomaLogic has more targets to capture (7,000), and Olink will scale to 3,000 later this year; "there is a belief among some scientists that Olink's platform offers more specificity. It does a really, really good job of capturing the proteins it is supposed to." In addition, he comments that "it seemed like they were going to be the easiest company to work with from a logistics standpoint, and they're well-regarded for their customer service".
Listen for yourself
The UK Biobank Pharma Proteome Project is an exciting collaboration between government, academia, and industry poised to revolutionize drug discovery. Access Dr. Whelan's full talk here, and the Q&A section here.