Recent Posts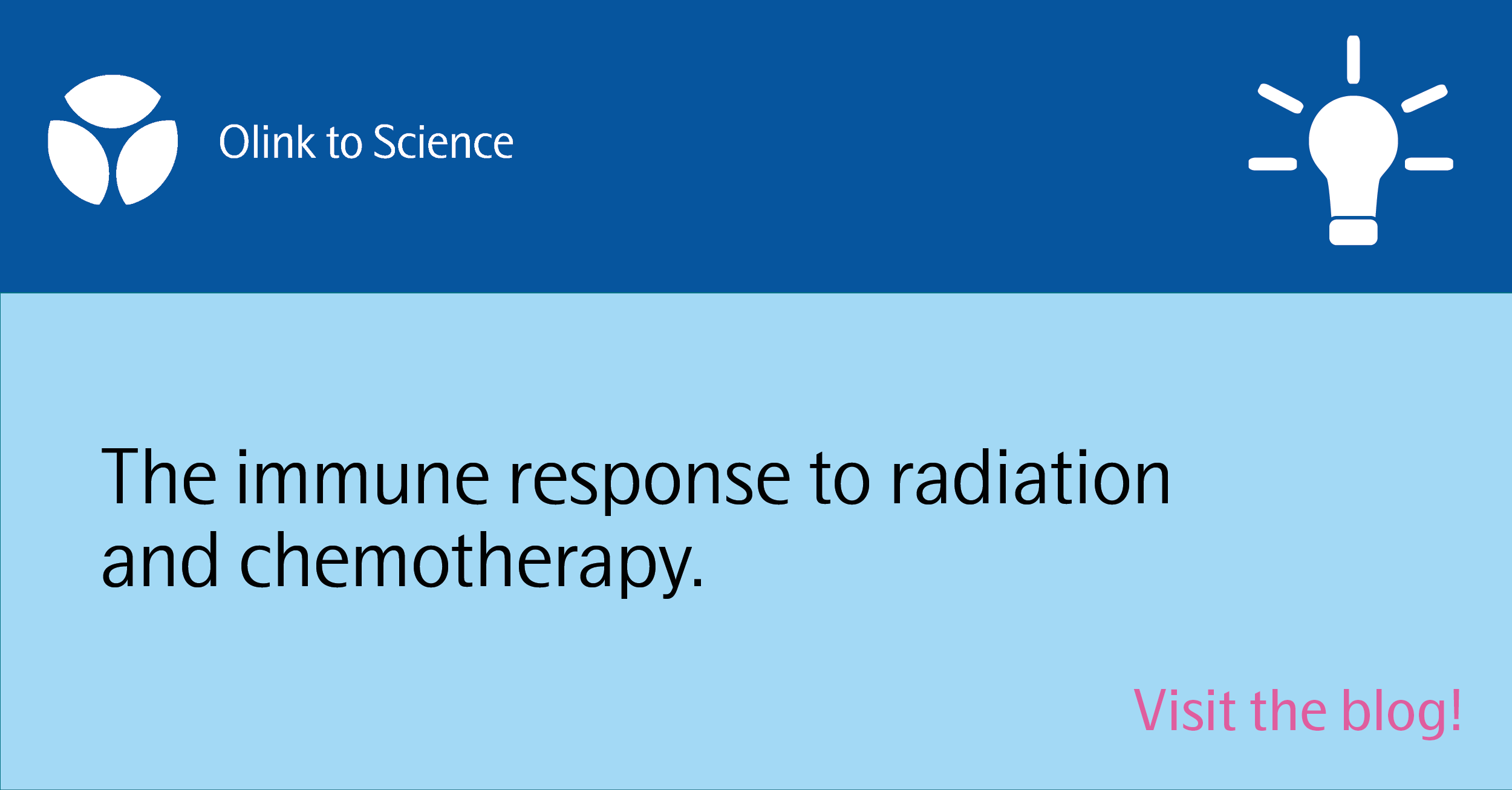 The last two blog posts described how protein biomarker research is helping scientists better understand why some patients respond better to immunotherapy than others. Immunotherapy is not the only cancer treatment with a less than stellar success rate, however, as radiation and chemotherapy also elicit a varied response in patients undergoing treatment. For example, only about 25-35 % of stage three lung cancer patients will respond favorably to this expensive treatment, let alone cope with its adverse side effects. Despite these issues, this treatment remains the optimal choice for most patients. The effects of radiation and chemotherapy on the immune system have thus far lacked extensive research, especially with regards to how this connects to patient survival. This is what Dr Dirk De Ruysscher and his colleagues wanted to explore further.
They ran a pilot study where they used a multiomics approach to investigate the immune response to radiation and chemotherapy in non-small cell lung cancer (NSCLC) patients.
The pilot study included 45 patients divided into two treatment groups. The first group of patients had stage I NSCLC and received stereotactic body radiation therapy (SBRT), a type of radiation that delivers very precise, intense doses of radiation to cancer cells while avoiding healthy tissue. The second group of patients had stage III NSCLC and were eligible for radiotherapy as well as chemotherapy. Blood was collected at the beginning of therapy, 48 hours (group 1) or 1 week (group 2) into therapy, and at the end of therapy. Dr De Ruysscher used 11 Olink panels analyzing 1000 proteins in plasma samples to investigate treatment effects in these two stages of NSCLC, and whether these effects influence patient survival.
Most interesting were the immune system changes in group 1, which were quite potent and widespread despite the targeted nature of SBRT. The most prominent change in protein expression occurred in proteins associated with NK- and T-cell function, indicative of altered systemic immune responses. This finding was reflected in assays measuring the functional consequences of these proteins on immune cells, which revealed varying levels of general inflammation. There was no correlation between protein expression differences and survival outcome in this group, and this may be because the prognosis in stage I cancer patients is already positive.
There was, however, a difference in protein expression profiles between patients with a longer progression-free survival time (634 days) and those with shorter progression-free survival (324 days) in patients with stage III NSCLC (group 2). When focusing on specific proteins at the root of this difference, Dr De Ruysscher found that IL-17A was especially connected to survival, with low levels of the protein being associated with increased survival in stage 1 patients. There was also a difference in protein expression profiles between stage 1 and stage 3 patients overall.
While only preliminary, these results are promising enough to conduct a larger, future study, which is currently underway. Watch Dr De Ruysscher's talk below to learn more about how he and his team are helping us accelerate the research in this field using proteomics!
Read More